Direct Mail Marketing During COVID-19: Our Take
You've seen the hashtags: #WereInThisTogether #StayHome #Lockdown #AtHome #AloneTogether and the list goes on and on. COVID-19 is the latest disruptor of business as we know it. While many companies are working hard to #StayConnected, the "unknown" certainly isn't doing any favors for marketing teams. Halting client communications during a crisis is typically not a best practice. It's important to continue to communicate now, but we understand firsthand the challenges that are being posed to small businesses. We are a small business after all.
With that in mind, here is our take on the importance of direct mail marketing during this pandemic.
1. The need to stay connected is prevalent.
Social distancing in order to stay healthy and protect each other is a great cause. Unfortunately, many are experiencing feelings of isolation.  From a B2C marketing perspective, we've noticed a huge movement to stay connected. We are seeing a unique, highly emotional connection being made, specifically on TV and video channels.
For example, here is Nike's "Play for the World" ad created during the COVID-19 Pandemic:  Nike Play for the World Video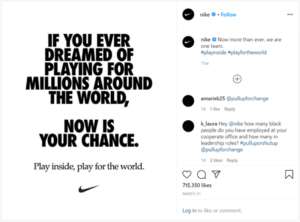 We're seeing many ads with a similar message of "togetherness" and a call for unity. Trust is the key to any relationship.
Did you know? 
1) The USPS is the most trusted brand in the United States
2) 65% of consumers agree that mail lifts their spirits
3) 54% feel more connected to people through the mail
Our Take: With so many people at home these days being bombarded by digital media, digital fatigue is real. We feel there is an enormous opportunity for brands to connect with their consumers physically and emotionally, through the mailbox. Brand trust and loyalty is taking center stage and there is an opportunity now to build trust by being a positive and helpful voice during a time of disarray.  
 2. Direct mail can bridge the gaps during COVID.
Direct mail is a perfect channel to offer personalized information and education during a time of uncertainty. During COVID-19, we're noticing that brands are leveraging their employees to bring a human side into digital marketing and digital customer service solutions.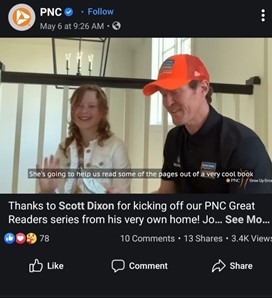 Here are a few examples of trends we have noticed. We're seeing social ads for business employees working from home with their children and "We're here for you," messages. We are seeing customer outreach messages from real employees trying to help consumers through this uncertain time.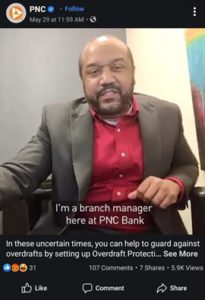 Our Take: By leveraging personal data, direct mail can enhance the human connection and serve as a catalyst in connecting consumers to brands and digital solutions that help them maneuver through a rather confusing time.
3. Overall volume of direct mail is down.
As businesses work to adapt to their "new normal," many companies have adjusted business activities to better service customers and be good corporate citizens. This resulted in a decrease in direct mail volume.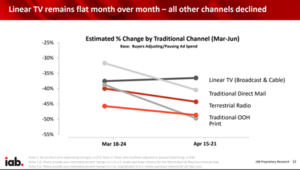 Direct mail volumes are down 18% year over year and a recent IAB Study predicts that direct mail will continue to decline this quarter. The good news? This provides an opportunity for B2C companies to reach their customers.
Our Take: While the future of digital e-commerce just accelerated exponentially with many Americans making online purchases, a physical piece of direct mail can encourage a positive brand experience or even better, a purchase. Use your existing data and offer an exclusive discount or a personalized, feel-good message. Empathizing, offering helpful solutions and meeting customers where they are can only strengthen the brand relationship moving forward.
There's no doubt that COVID-19 has majorly affected the way in which marketers communicate with consumers. However, this disruption surely poses opportunity as it relates to direct mail communications.
Need ideas for meaningful COVID-19 direct mail communications? Want insights into competitive intel in your particular industry? Reach out to me @ Carlyle.Bauer@anro.com.