Earth Day Inspiration 2021
It's April and springtime is in the air!  In preparation for Earth Day we've curated some of the top trending promotional items that you can use to promote sustainability, environmental stewardship, and overall being green!  Here's a list of our top 5:
1. Earth Day Multi-Shape 3-Pack Seed Paper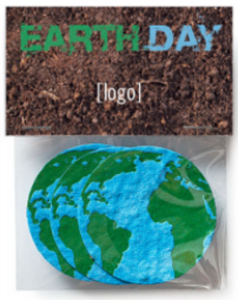 The Multi Shape Pack combines three globes, in a cello bag with a full-color, custom-printed or stock artwork recycled card stock header. Just send us a camera-ready logo and we'll do the rest. Each handmade shape is made from 100% post-industrial recycled paper and infused with a hardy mix of wildflower seeds. Simply plant, water and enjoy your flowers!
2. Earth Day Mini Planting Kit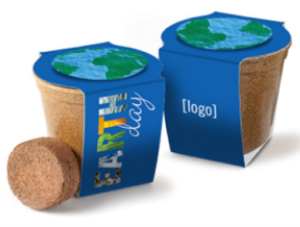 Everything you need to start your own flower garden in your own windowsill. The kit includes a biodegradable pot and tray, lid and soil wafer. A printed cardstock wrap with a letter-pressed seed paper Earth shaped medallion that will grow into wildflowers! Perfect for Earth Day!
3. Cheers for Trees – Environmental Tree Coasters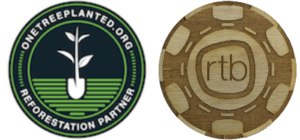 Make a difference, one order at a time.
Every time a wood or cork order is received, OneTreePlanted.org will plant a tree!
To date through this partnership, we have planted more than 2,000 trees! Customers will feel good about giving back to the environment by ordering from our sustainable wood, slate, and cork product lines.  OneTreePlanted.org works with reforestation efforts in North America, Latin America, Africa and Asia.
4. Wheat Ballpoint Pen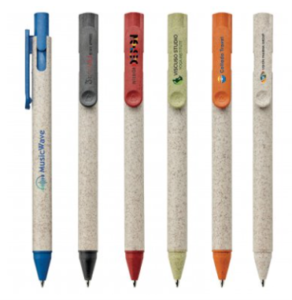 The Trigo pen features a barrel made with wheat husk, an agricultural waste that remains after the grains are harvested. Paired with a low lead refill, Trigo's no nonsense, minimalist style is the perfect ambassador for your eco conscientious promotion.
NOTE: Wheat husk is a natural fiber, therefore noticeable shade variations and grain patterns may be apparent within orders of the same item.
5. Parkland Lookout 18.5″Duffel Bag (Made from Recycled Water Bottles)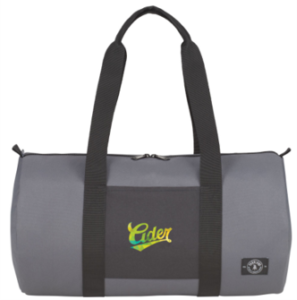 The exterior of Parkland bags is made with 100% recycled water bottles. The Parkland Lookout 18.5" is a duffel designed with style and sustainability in mind. Its convenient 24 liter interior is an ideal size for a quick trip to the gym or an overnight stay. Through a partnership with 1% For The Planet, one percent of sales of this and all EcoSmart products will be donated to nonprofits dedicated to protecting the planet.
To view the full list of Earth Day Trending items, click here or go to anro.com to download the full presentation.
ANRO Promo bringing you the latest trending items for all your marketing needs.
For additional products, discounts, or availability, contact us today at promo@anro.com